Stefan Schnorr
Federal Ministry for Digital Affairs and Transport
Stefan Schnorr (60) has been State Secretary at the Federal Ministry of Digital Affairs and Transport since December 2021. As Head of Office, he is responsible for the Central Department as well as the Budget and Investments, Digital and Data Policy, Digital Connectivity and Aviation departments. Mr. Schnorr is a jurist who began his career as an administrative judge in Trier and then served as Head of Public Relations and Press Officer at the Rhineland-Palatinate Ministry of Justice in Mainz from 1994 to 2001. In 2001, he moved to the Representation of the State of Rhineland-Palatinate to the Federal Government and the European Union in Berlin, where he was deputy head of the Federal Affairs Department, coordinating the Bundesrat. From 2009 to March 2010, he was head of the Representation of the State of Lower Saxony to the Federal Government in Berlin. In 2010, he moved to the Federal Ministry of Economics and Technology, where he headed, among other things, the subdivision for personnel and budget, from 2011 to 2014 the management department, and from 2015 to 2021 the "Digital and Innovation Policy" department.
Magali Biron
VP, Business Development of eSign
Magali Biron is an enthusiastic professional with more than 10 years of experience in the field of digital identification and digital signing and thus a true expert in the matter. Magali is VP, Business Development of eSign at Nitro and in her role she is responsible for the international expansion of Nitro's strategic partner and customer network. She guides a wide range of Nitro partners and customers and assists them in efficiently deploying Nitro's solutions and achieving their business goals. Over the years, she has thus acquired extensive knowledge of digital transformation processes and optimizing critical business flows.
Caroline Copley
Head of Digital Identity Strategy - Legislation and International
Department for Science, Innovation & Technology
Caroline Copley is a UK public servant and former diplomat with experience of transformation projects large and small. She is passionate about driving connections between the international perspective and the individual human outcome. Her current challenge is to create the legal basis for a secure and trusted digital identity ecosystem in the UK which is ready to do business with digital identity systems in other countries.
Mirja Rasmusson
Federal Ministry for Digital Affairs and Transport
Mirja Rasmusson, since February 2022 Head of Unit at the Federal Ministry for Digital Affairs and Transport, Data Protection in the Digital World, Cybersecurity and Trust Services Unit, previously worked from 2008 to 2013 as an officer at the Federal Ministry for Economic Affairs and Energy in the SME Policy Department and in the Management Department. After a posting at the Permanent Representation of Germany to the EU in Brussels in the area of trade policy, return to the Federal Ministry for Economic Affairs and Energy, where she will be Head of Unit from 2019.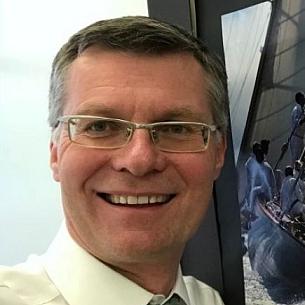 Dr. Anna Wilsch
User Experience Researcher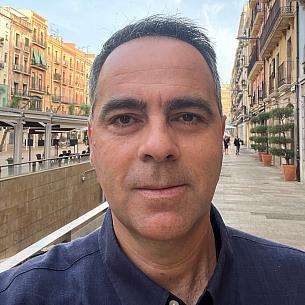 Lluís Alfons Ariño Martin
DC4EU WP5 leader
Deputy to Manager & Commissioner of Open Gov. and ICT for strategic planning of ICT and resources at Rovira i Virgili University (Digital Strategist)
Member of the eIDAS ToolBox working group
Convenor Educational Credentials and professional qualifications Use Case at eIDAS Toolbox Process
Convenor educational use case (Educational credentials) at European Blockchain Partnership (EBP)
Coordinator of the international area of ICT sectorial committee (CRUE-TIC) at National Association of Spanish University Rectors (CRUE)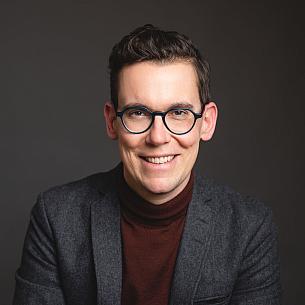 Ben Brake
Head of the "Digital and Data Policy" department
Federal Ministry for Digital Affairs and Transport
Ben Brake has been head of the newly created "Digital and Data Policy" department at the Federal Ministry of Digital Affairs and Transport (BMDV) since March 1, 2022. In this role, the sociologist reports to Digital State Secretary Stefan Schnorr. Brake moves from IT service provider IBM, where he represented the company's political interests for around 10 years as head of the Berlin office. He began his career with stints in the German Bundestag and as personal assistant to the Federal Minister of Justice, Sabine Leutheusser-Schnarrenberger (FDP).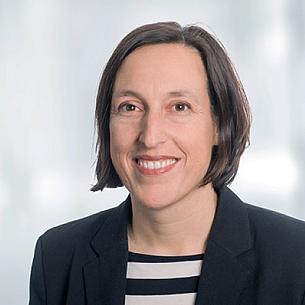 Susanne Dehmel
Member of Executive Board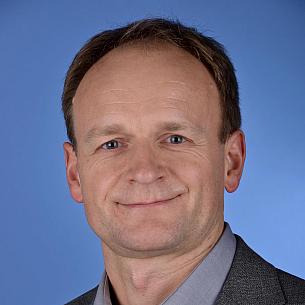 Nach seinem Diplom in Angewandter Mathematik war Ralf Dittmar als Entwickler, Projektleiter und Entwicklungsverantwortlicher in verschiedenen Unternehmen der Informationssicherheit tätig. Seine beruflichen Schwerpunkte lagen dabei auf Sicherheitskonzepten und der Realisierung von Kryptoprodukten für Netzwerke und mobile Geräte. Heute arbeitet Herr Dittmar als Lösungsberater mit dem Fokus PKI, zertifikatsbasierte Anwendungen und Signaturlösungen bei der D-TRUST, einem Unternehmen der Bundesdruckerei Gruppe.
Jochen Eisinger
Director of Engineering, Chrome
Jochen is a Director of Engineering at Google, currently responsible for making Chrome the most trustworthy and safest tool for browsing the web. He has worked on various parts of Chrome for the past 14 years, starting as a software engineer in the Munich Chrome team working on privacy features.
Prior to joining Google, he worked as a postdoc fellow at UBC in Vancouver. He received a PhD from the University of Freiburg in 2009 working on automata theory.
- Seasoned professional with a decade of experience in e-signature, onboarding and digital management process orchestration, and two decades in enterprise software - Servicing enterprise accounts such as banks, insurances, and telcos of all sizes as their global key account or via strategic alliance partners. - Strong expertise in technological, legal, and operational requirements for e-signature and onboarding workflows across Europe - familiar with eIDAS, GDPR, AMLD etc. - Key contributor for Namirial R&D and product road map - Holder of a master's degree in Business Informatics from Linz University
Manuel Gall
Co-Founder + Chief Business Development Office
Manuel is Co-Founder and Chief Business Development Officer of Certifaction, the privacy-first eSigning solution with zero document knowledge, ideal for companies that want to digitize their processes while ensuring the confidentiality and security of their documents. Manuel studied banking and finance in St.Gallen (HSG) and Australia. Since childhood, Manuel has been passionate about IT and how it can be used to make life easier for everyone. As a management consultant, Manuel has led digitization projects across Europe. Manuel loves new challenges, both within Certifaction and during triathlons or mountain marathons.
Slawomir Gorniak
Senior Cybersecurity Expert
Sławomir Górniak, CISSP, CISM, is a telecommunications engineer focused on network security. Since 2008 he works at ENISA (EU Agency for Cybersecurity), where he has been involved in the areas of standardisation, certification and electronic identification. He is a coordinator and co-author of multiple ENISA reports covering various aspects of information security. Currently he is responsible for the Agency's actions in the area of standardisation and assures its liaisons with Standards Developing Organisations.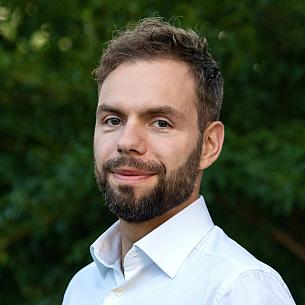 Dr. Moritz Heuberger
Bundesministerium des Innern und für Heimat
Im Referat für Digitale Identitäten und Authentifizierung verantwortet Moritz Heuberger die europäische Dimension digitaler Identitäten und koordiniert Fragen rund um die EUDI-Wallet im interministeriellen GovLabDE Digitale Identitäten. Im LSP-Konsortium POTENTIAL ist er technischer Koordinator und leitet die Deutsche Arbeitsgruppe. 2022 promovierte er in Verwaltungswissenschaft an der Universität Potsdam, wo er auch zwischen 2017 und 2022 zur Digitalen Verwaltung in Lehre und Forschung arbeitete.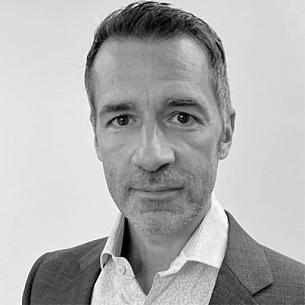 Oliver Hofer is an IT architect with a focus on exploration and innovation in PostFinance's TechLab. He has co-founded several startups and worked in various industries.
Daniel Hoffmann
Senior Innovation Consultant
Bringing ING's innovation method PACE to life by solving customer'sproblems through research & design thinking. Working closetogether with FinTechs and colleagues across the bank to build new services and products for the digital world.
Ines Holzegger
Head of Product & Innovation
A-Trust Gesellschaft für Sicherheitssysteme im elektronischen Datenverkehr
Mag. phil. Ines Holzegger, Msc hat einen Erasmus Mundus Master in Public Sector Innovation & eGovernance an der KU Leuven, der WWU Münster und der Tallinn University of Technology mit Fokus auf die Themen Innovationstechnologien und Artificial Intelligence abgeschlossen. Sie absolvierte außerdem ein Blue Book Traineeship im Kabinett von Executive Vice President Margrethe Vestager. Seit Oktober 2021 ist sie bei A-Trust tätig und mittlerweile zum Head of Product & Innovation aufgestiegen.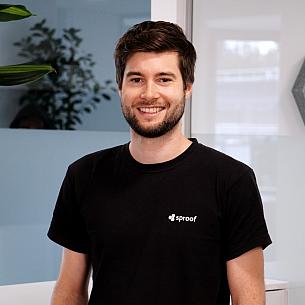 Fabian Knirsch is co-founder and CTO of sproof GmbH. In 2018, he received his PhD in computer science from the University of Salzburg and worked in research on security and privacy. Afterwards, he worked as a UAS professor at the UAS Salzburg until 2022. Fabian is a self-confessed "IT security enthusiast" and is burning for the common mission to provide the central platform and interface for digital signing in Europe.
Marta Ledke
Senior Manager Public Affairs
Samsung Electronics Deutschland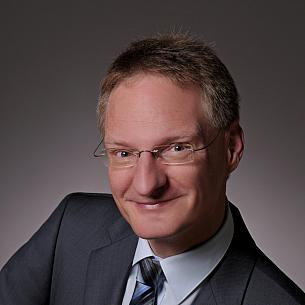 Jörg Lenz
Head of Marketing and Communication
Jörg Lenz is Head of Marketing and Communication at Namirial, one of the leading providers of qualified trust services in accordance with the EU eIDAS regulation.
Since 1999, he has been dealing holistically with the legal, technical, business and organisational requirements for the application of electronic signatures in the private sector as well as in public administration.
Jörg Lenz's specialist topics include the orchestration of signature workflows, procedures for identification and authentication including biometrics, digital identity, ID wallets and various procedures for generating electronic signatures and seals. He is intensively involved with the framework conditions for the use of these technologies for their application in regulated industries such as finance, telecommunications and energy supply as well as in public administration.
He contributes his expertise to the working groups and discussion groups of various national and international organisations. In doing so, he follows the design and revision of guidelines, regulations and laws - among others in the Bitkom working group on the application of electronic trust services. Currently, he is particularly concerned with the revision of the eIDAS Regulation.
Before playing a key role in founding and establishing Namirial's subsidiary in Germany from 2018, he worked as a signature expert in various roles in communication, business development and marketing at Softpro and Kofax. Jörg Lenz completed his studies with a degree in business administration.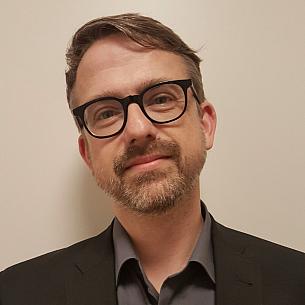 Dr. Armin Lunkeit
Senior Security Architect
Dr. Armin Lunkeit studied microsystems engineering in Berlin at the current University of Applied Sciences and at the same time started to deal with hardware and software development. He received his doctorate from the Technical University of Berlin in the field of security engineering in software development. He began his professional career as a software developer at Kithara Software GmbH, focusing on driver development and test automation. In 2003 Armin Lunkeit joined OpenLimit SignCubes AG, where he originally worked as a software developer and later as a member of the management. He was responsible for setting up the development and testing departments and implemented a number of strategic projects for the company. These included Common Criteria-certified products for digital signatures, digital identities, encryption and long-term storage of digital documents. Prior to joining Rohde & Schwarz Cybersecurity, he was responsible for designing the security architecture for a smart meter gateway and a VPN connector for the healthcare industry. Both products were successfully evaluated and certified according to Common Criteria EAL 4+. At Rohde & Schwarz Cybersecurity, Armin Lunkeit was responsible for the network encryption product area with product lines from OSI layer-2 (Ethernet) and layer-3 (IP). His main areas of interest are requirements engineering, architectures and implementations of security-critical components and security-oriented testing. Armin Lunkeit teaches on behalf of the German Society for Information Security (DGI) and is a member of the ASQF (Arbeitskreis Software-Qualität und -Fortbildung), the GI (Gesellschaft für Informatik) and GfSE/INCOSE (Gesellschaft für Systems Engineering / International Council on Systems Engineering).
David Magård
Swedish Companies Registration Office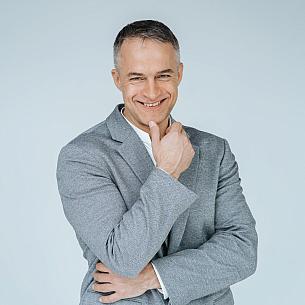 Georg Nikolajevski
Business Development Executive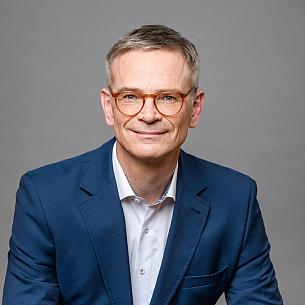 Dr. Markus Reichel
Member of the German Bundestag
Dr. Markus Reichel (CDU) has been a member of the German Bundestag since October 2021. As a directly elected member of parliament, he represents the electoral district of Dresden 1. He is a member of the Committee on Digital Affairs and the Committee on Labor and Social Affairs. He also chairs the "Future of Work" working group of the CDU/CSU parliamentary group. Markus Reichel was born in Munich in 1968. After the fall of the Berlin Wall, he studied mathematics at the Technical University of Dresden from 1991. He then completed postgraduate studies in economics. In 1998, he received his doctorate in energy economics from the Technical University of Dresden. Prior to his mandate, Markus Reichel initially worked as a research assistant at the International University Institute Zittau. In 1999, he then founded his own company DREBERIS (Dresden Consulting for International Strategies). Since November 2019, Markus Reichel has been the district chairman of the CDU Dresden. He has been active in the Foreign Trade Committee of the Dresden Chamber of Commerce and Industry since 2014 and has headed the Saxony CDU's State Committee on Business & Innovation since 2015. Away from political life, Markus Reichel teaches the Japanese martial art Aikido on a voluntary basis.
Kurt Rindle holds a degree in computer science and a Master of Business Administration. Since the beginning of his career, he has been involved with technical innovations such as mobile computing, cloud, RFID and digital identities. He has contributed his expertise to his own startups, Apple, IBM, Siemens and the Norwegian company Signicat. Since 2023 he is working for Swisscom Trust Services as Strategic Growth Manager in Germany (and Europe). Advanced and qualified signatures and seals for companies are his current topic.
Ralph Rotmann
Business Development Manager DMS/ECM
Kyocera Document Solutions Deutschland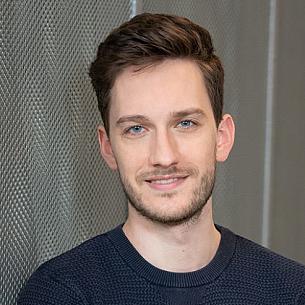 Clemens Schleupner
Policy Officer Digital Identity & Trust Services
Markus Schuster
Head of Sales and Marketing
After successfully completing my studies as a mechanical engineer in design technology, I began my professional career with a CAD software manufacturer, where I gained my first sales experience in the acquisition of consulting projects.
Afterwards I changed to the telecommunication industry and to the sales department. In the following years, I consistently expanded my expertise in new customer and regular customer management through various sales channels. I took over sales management at VEW TELNET and Versatel Deutschland before T-Systems entrusted me with the management of a specialist sales department.
In addition to sales responsibility, my responsibilities there included team development, the introduction of sales processes including the necessary tools, and sales planning and management. The main focus was the target-oriented introduction and implementation of innovative sales processes and ideas, ranging from direct marketing and cold acquisition to strategic selling in both product and solution business.
Since 2002, I have been contributing my experience in the marketing of applications for electronic trust services. This includes software products and components for the generation and verification of qualified and advanced electronic signatures, seals and time stamps as well as for the evidence-proof long-term archiving of digital documents.
With this extensive wealth of experience, I am employed as Head of Sales and Marketing at intarsys GmbH, manufacturer of the Sign Live! product family (signature application component).
Dr. Markus Vesely
A-Trust Gesellschaft für Sicherheitssysteme im elektronischen Datenverkehr
Adrian Wyss
Customer Journey Owner Merchant Solutions
Adrian Wyss has been working in market development at PostFinance for over 10 years with a focus on digital services.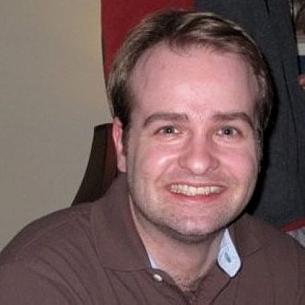 David Zeuthen is a Software Engineer at Google and works on the Android Security And Privacy Team. He is involved with Real-World Identity and is a member of the ISO working group which wrote ISO/IEC 18013-5:2021 for the Mobile Driving License. He is also the author and maintainer of an open-source implementation of the ISO 18013-5 standard for Android which is used in several mDL applications, including Google Wallet.
Our partners 2023
Premium partners