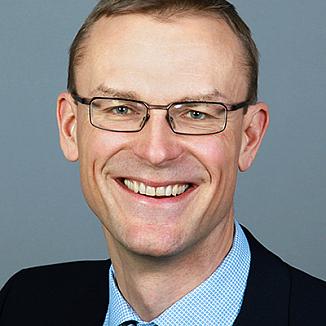 Dr Stefan Afting
Unit Digital Technologies Development
German Federal Ministry for Economic Affairs and Energy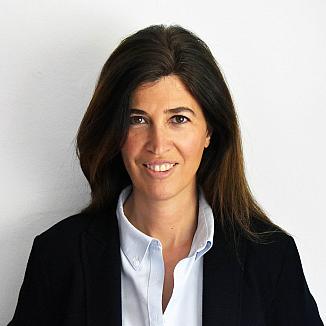 Rayissa Armata
Head of Regulatory Affairs
IDnow
Robert Augst
Director Strategy & Innovation
diconium
Carmine Auletta
Chief Innovation & Strategy Officer
InfoCert
He joined InfoCert in 2015 where as Chief Innovation & Strategy Officer he's responsible, among other things, for Innovation, Marketing, Compliance, New Products Development and Strategic development.
Carmine serves as the Chairman of AssoCertificatori, the association of Italian Trust Service Providers, he is a Board Member in Camerfirma C.A. and a Board Member and Executive Committee Member in the Cloud Signature Consortium, a Belgian-based association committed to define the global standards for cloud-based digital signatures.
Prior to joining InfoCert, Carmine gained 12+ years of work experience in the energy sector working for Terna (the Italian Transmission System Operator),10+ years of international work experience in consulting working for Bain & Company and Andersen Consulting (now Accenture) in the U.S.A. and several European countries.
Christine Balian
Director of the Program
FranceConnect
At the head of FranceConnect, operated by DINUM, for the past two years, I had previously launched Designer of General Interest and Entrepreneur of General Interest. Before making this digital shift, I was in management positions: Director of economic development and innovation at the Paris Region Directory, Head of the economic development division on the support of the Paris Region competitiveness clusters on the French State directory. I started my career at Orange Business Services as a sales engineer, then marketing manager.
Armin Bauer is an entrepreneur with heart and soul. During his studies, he was already active as an entrepreneur and involved in setting up start-up companies. He studied electrical engineering at the TU Munich and management at the "Center for Digital Technology and Management" of the Munich universities. His know-how in the field of company foundation and management combined with his professional experience in the digital and technology sector helped Armin Bauer not only with the founding of IDnow but since then daily with the challenges of his fast-growing company. Since its formation in 2014, he has worked as CTO at IDnow and always acts according to the motto that a successful company requires the full commitment of its founders and that only the fast and perfect implementation of an idea can lead to real success. At the same time, he always has market orientation in mind: A solution can only be successful if it offers a clear customer benefit.
Even adverse circumstances do not deter Armin Bauer. The challenges of a rapidly growing company and the complex requirements of the industry demand full commitment, innovative ideas and the implementation of unconventional solutions every day. Armin Bauer had to fight for his idea from day one, as Videoident procedures were not yet approved for German banks at the time. Only two years after the technical implementation of the idea began was the legal conformity confirmed by the Federal Financial Supervisory Authority (BaFin).
Peter Carlstedt
Chief Legal Officer
Scrive
Peter is a business lawyer with a solid background in managing and resolving complex legal, commercial and technical aspects in business negotiations. As Chief Legal Officer at Scrive, his main mission is to help Scrive´s clients to overcome legal blocking points in their digitalisation journey. He believes that the capability to understand and efficiently navigate the complex legal landscape of electronic signatures and electronic identification is a key enabler for digital transformation. The recipe for success, however, is a combination of quality of evidence, a great user experience and adoption!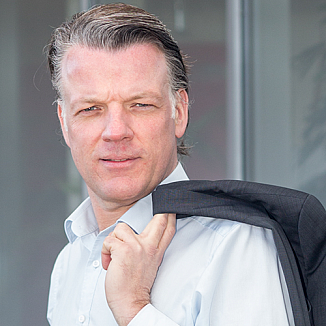 Dr Dominik Deimel
CEO & Founder
comuny
Matthias Drefs
Head of Business Development | F&E | IT
S-Markt & Mehrwert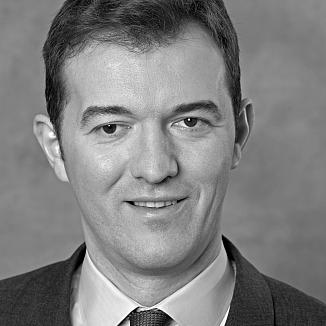 Igor Druzovic
Manager Retail Showroom Experience
Mercedes-Benz
Arno Fiedler
CEO
Nimbus Technologieberatung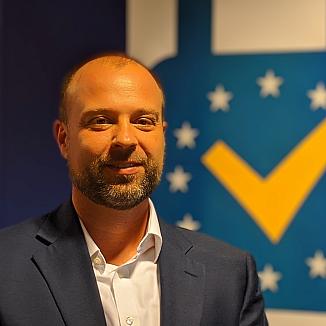 Konstantin Götze
Head of Unit Electronic Trust Services
Bundesnetzagentur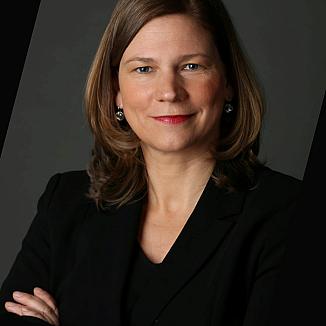 Dr Susanne Guth-Orlowski
Chief Innovation & Solutions Officer
Spherity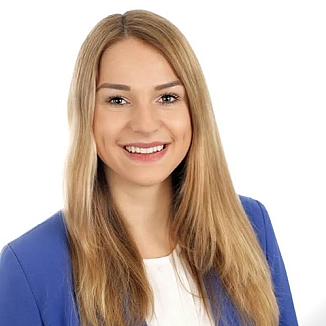 Alischa Haaser
Product Owner Digital Services
Mercedes-Benz
Kevin Hackl
Digital Banking & Financial Services
Bitkom
Kevin Hackl is responsible for Digital Banking & Financial Services at Bitkom. In his role, he furthers the digitization of the Payment, Banking, and FinTech eco system and leads the lobbying efforts for innovation and customer friendly regulation. He supports members navigate through an environment of fast-paced change and a growingly heterogeneous landscape of incumbents, FinTechs, and new players. Prior to joining Bitkom, Kevin worked at a global consulting firm where he was a trusted advisor to clients from the finance industry.
Mario Henn
Auditor & Account Manager eID & Trust Services
TÜV Informationstechnik
Dennis Heydorn
Head of Business Development and Sales
yes.com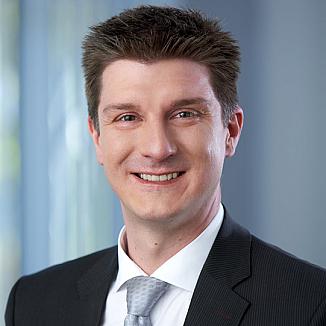 Jens Holeczek
Manager Digital Payment Solutions
Bundesverband der Deutschen Volksbanken und Raiffeisenbanken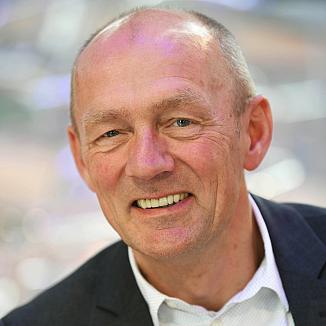 Andreas Hünnebeck
Business Development
Fiducia & GAD IT
Stefan Imme
Chief Digital Office
Volkswagen Financial Services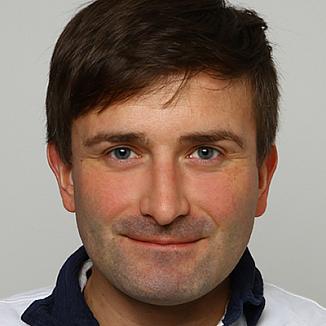 Christian Kahlo
Chief Security Architect
adesso
Liudas Kanapienis
CEO
Ondato
One of the most notable personalities in the Lithuanian fintech world and beyond, Liudas Kanapienis is a businessman and entrepreneur specializing in digital banking, cybersecurity, fintech, legal issues and compliance. With over ten years of experience under his belt, Liudas is now leading the compliance management company Ondato, which he co-founded in 2018. Liudas Kanapienis is a member of the Fintech Lithuania Association, the Fintech Hub Association and the Association of Lithuanian Banks. In 2020, Liudas Kanapienis was acknowledged by the Fintech Week Lithuania and awarded as the Fintech Leader of the Year.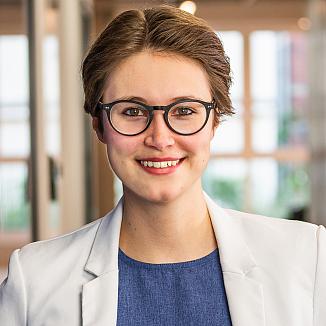 Kimberly Klebolte
Head of Corporate Affairs
Bitkom
Kim is a young professional from Germany, currently working for Germany's digital association Bitkom e.V. in Berlin.
Before moving back to Germany, she was living right next to the Silicon Valley to develop digital innovation strategies for German companies and support transatlantic and international projects.
She has a background in Psychology, Economics and Policy (Osnabrück, Vancouver, Oxford) and has worked on the intersection of psychology and politics.
Dr Stephan Klein
CEO
Governikus
Michael Knauer
IT Project Manager
Böcker Maschinenwerke
Johannes Leser
Managing Director
Namirial
Marlene Letixerant
Senior Government Director
German Federal Ministry for Economic Affairs and Energy
Dr-Ing Armin Lunkeit
Senior Security Architect
procilon GROUP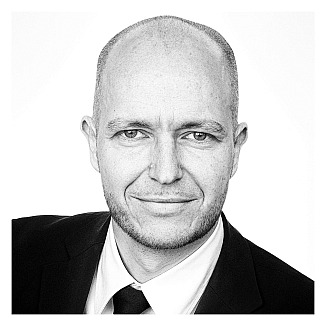 Tatami M. Michalek
CEO
secrypt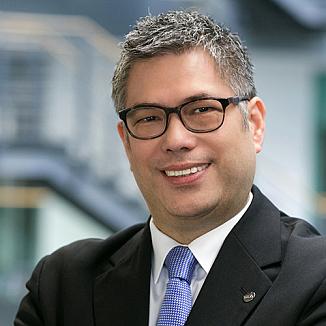 Dr Kim Nguyen
Managing Director
D-Trust
Dr Kim Nguyen studied mathematics and physics at the universities of Göttingen (Germany) and Cambridge (UK) and received a Ph.D. in mathematics for his work on the relation between classical number theory and cryptographic security of elliptic curves.
After two years working as a cryptographer with Phillips Semiconductors he joined the German Federal Print (Bundesdruckerei GmbH) in 2003. At that time he was responsible for the topics of cryptographic and chip security as well as infrastructure aspects in the ePassport and eID projects in Germany.
Since 2012 he is now responsible for all technical security topics within the Bundesdruckerei GmbH as Chief Scientist of Security. He additionally took over the position of Managing Director of D-TRUST, the trust centre of Bundesdruckerei GmbH, in June 2012.
Dr Kim Nguyen was awarded the title "Fellow" in June 2015. As of 1st of January 2019 he leads the business unit "Trusted Services" of Bundesdruckerei GmbH.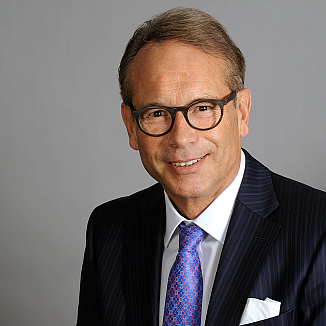 Dr Ulrich Nußbaum
State Secretary
German Federal Ministry for Economic Affairs and Energy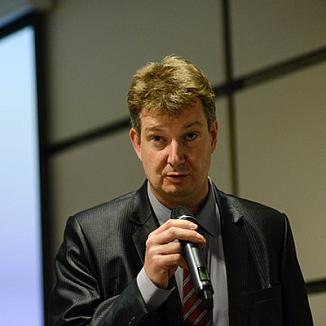 Robert Piffl
CEO & Co-Owner ELO Digital Office ČR
Advisor in the Ministry of Interior of Czech Republic
Andreas Plies
CEO & Founder
AUTHADA
Nick Pope
Director
Security & Standards Associates
Nick Pope is a Director of Security & Standards Associates providing consultancy in IT security and the application of standards to the financial, commercial and governmental sectors. He is vice chairman of ETSI technical committee on electronic signatures and trust infrastructures, and supports Open Banking Europe on the application of eIDAS to banking across Europe. He has played a leading role in the development of standards under the European eIDAS Regulation 910/2014, and the earlier Electronic Signatures Directive, since 1999.
Bianca Rech
Team Lead Enterprise Content Management
Universitätsklinikum des Saarlandes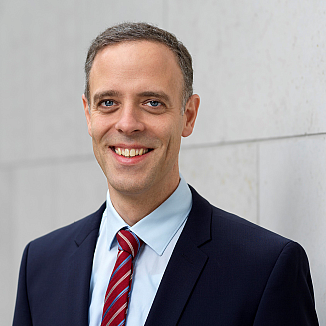 Dr Markus Richter
Federal CIO & State Secretary
German Federal Ministry of the Interior, Building and Community
Kurt N. Rindle
Solution Sales Director DACH
Signicat
Norbert Sagstetter
Head of Unit
European Commission
Norbert Sagstetter is acting Head of Unit for eGovernment and trust at the Commission's Directorate General for Communications Networks, Content and Technology. Norbert has joined the Commission in 1996 holding positions in external relations, development, rule of law and better regulation. He leads the team in charge of the implementation of the European Digital Identity Framework.
Lara Sakowski
Senior Product Manager
Teleclinic
Stefan Schlosser
Project Lead of Identity Ecosystem and Policy Advisor
German Federal Chancellery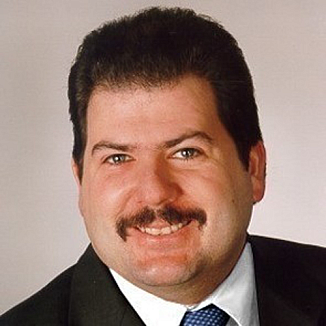 Markus Schuster
Head of Sales
intarsys
Uwe Stelzig
CEO & Founder
identity Trust Management
Dr Carsten Stöcker
CEO & Founder
Spherity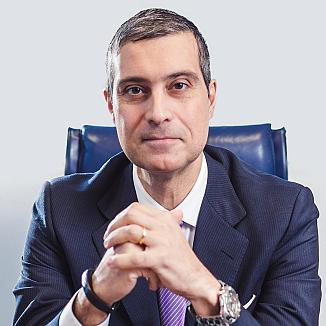 Antonio Taurisano
Managing Director International Markets
Namirial
Antonio Taurisano, Managing Director, International Markets at Namirial, one of the leading pan-European providers of qualified trust services according to the EU regulation eIDAS. He is a veteran in the Digital Identity / e-signature industry and a highly respected thought leader. Before joining Namirial in 2015, Antonio served as Managing Director Italy for Micros (now Oracle Hospitality) and as CEO of Intesa, an IBM company. He holds a Degree in Computer Science and a Master of Business Administration.
Christina Thesing
Business Development Manager Cloud Solutions
d.velop
Sylvie Vandevelde
Head of Business Development, Marketing and Communication
itsme
Sylvie is the head of business, marketing, and communications at and public spokesperson for itsme® (Belgian Mobile ID). Since its 2017 launch, the itsme® app has become a widely accepted, simple, secure standard for mobile identification and signging as well as protecting privacy in the digital world. Sylvie has more than 15 years of experience in branding and communication. Next to translating the use and need of a digital ID for each citizen, she is also working on digital inclusion.
Rebekka Weiß
Head of Trust & Security
Bitkom
Dr Dirk Woywod
Managing Director & CTO
Verimi