Elisabeth Allmendinger
Education Policy & Public Affairs Officer
Bitkom
Elisabeth Allmendinger is in the public affairs team and is responsible for education policy issues relating to digital education and training and continuing education. Previously, she worked at the Federation of German Industries (BDI) and for a political foundation. Elisabeth Allmendinger completed her master's degree in political and administrative sciences at the Universities of Constance and Nottingham (UK).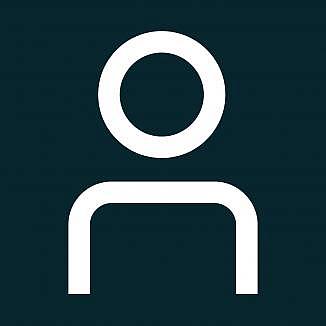 Felix Bleckmann
Bundesamt für Sicherheit in der Informationstechnik
Felix Bleckmann, Dr.rer.nat., seit 2017 im Bundesamt für Sicherheit in der Informationstechnik tätig und aktuell Referatsleiter von Referat DI 12 "Technische Anforderungen an eID Komponenten und hoheitliche Dokumente". Mit Fokus auf elektronische Identifizierungssysteme im eIDAS Kontext u.a. aktiv im eIDAS Cooperation Network und nun auch in der eIDAS Expert Group, die die technischen Grundlagen für die eIDAS Revision legen soll.
Sinan Can
Sales Manager
Authada
Daniele Citterio
Chief Technology Officer
InfoCert
With 20+ years experience in selling and delivering complex software projects to Large and MidSize Company, he began his career in the software development and transitioned into the entrepreneurial realm in the end-90s. He successfully started, grown, and sold two ventures focused on enterprise portal (eThink) and enterprise content management (Klever). Currently, he works as CTO @ InfoCert supporting the international growth on the RegTech arena exploring new ventures on the IOT and distributed ledgers areas.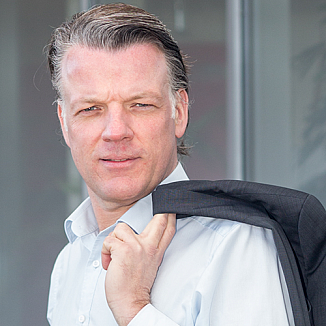 Dr Dominik Deimel
CEO & Founder
comuny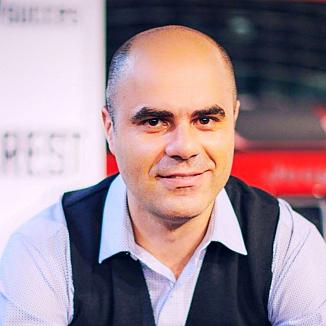 Adrian Dinculescu
Managing Director (Eastern & Central Europe)
Namirial
Adrian Dinculescu manages Namirial's activities in Central and Eastern Europe. He has been dealing with the digitization of signature processes and has extensive expertise in the legal and technical framework in Europe (eIDAS, KYC for ALMD, GDPR), the United States and other regions.
His contacts benefit from his global know-how in the orchestration of trust services - from identification to conclusive electronic signatures to archiving - appropriate to the respective use cases. Adrian is currently contributing this expertise to numerous dematerialization projects in both private and public companies and organizations.
Adrian started his career in the USA, where he graduated with honors in Finance and Management Information Systems. After a few years in the States, he returned to Europe. His extensive overseas experience provides him a very good understanding of the major differences in e-signature solutions between American and European providers.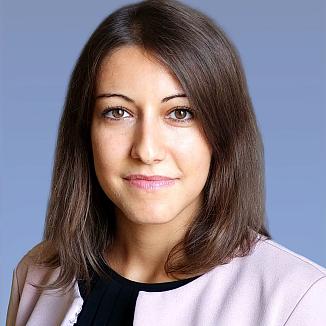 Giorgia Dragoni
Director of Research on Digital Identity
Digital Innovation Observatories
Giorgia Dragoni graduated in Management Engineering at Politecnico di Milano, specializing in Manufacturing & Management, with a thesis on the evolution of roles and competences within ICT Departments. Since 2014 she has been a Researcher at the Digital Innovation Observatories of the Politecnico di Milano, dealing with topics related to Cybersecurity and Data Protection and Big Data Analytics. Since 2020 she is Director of a new research project on Digital Identity issues. In 2022 she obtained the Executive Master in Management at MIP Politecnico di Milano.
Wiebke Drescher
Strategy Consultant and Product Owner for Digital Identities
ING
Wiebke Drescher, born in 1982, studied Mathematics at Technical University of München and received her diploma in 2007.
She began her professional career at Lufthansa German Airlines in Munich where she was responsible for the application of algorithms in forecasting and optimization software regarding flight routes and pricing from the American point of sale.
In 2010 she took a 12-month-sebatical to pursue her master's in business administration (MBA) at the University of Lancaster in England and received her master's degree in September 2011.
In 2011 Wiebke joined ING in Germany as a trainee for project management and IT. She led various different projects from technical integration topics to "new ways of working." Within the trainee programme, she also participated in a three-month assignment in Hong Kong, where she worked in the department of International Business Clients as a wholesale banking manager.
In 2017 she started working in the innovation team of ING in Germany, building up a new team around FinTech consulting, a nearly unknown field to the bank until then. Wiebke started many new partnerships and collaboration projects between the bank and start-ups.
In 2021, Wiebke started a strategic project on digital identities for ING in Germany, promoting and establishing the partnership with IDunion consortia, collaboration with the German government and set up of an own digital identity team to strike the balance between an innovative project and a regulatory force. The team around digital identities will build an internal IT-infrastructure to verify and issue credentials, both for customers and employees. Wiebke is the product owner for this team.
Peter Eisenhofer
Senior Product Consultant
yes.com
Peter Eisenhofer blickt auf 30 Jahre Berufserfahrung in verschiedenen leitenden und beratenden Funktionen, u.a. bei Deutscher Post AG, 1&1 Internet AG und Deutscher Telekom AG zurück. Seine Arbeitsfelder liegen beim Einsatz und der Weiterentwicklung von Funktionen und Vertrauensdiensten nach eIDAS - insbesondere De-Mail, elektronischen Identifizierungssystemen und qualifizierten Signaturen, sowie elektronischer Rechnungsübermittlung und -Bezahlung. Er unterstützt die Arbeit des Cloud Signature Consortiums (CSC) und die Arbeit des Bitkom insbesondere im Bereich der Anwendung elektronischer Identifizierungssysteme. Seit 2021 ist er Mitglied des Vorstands des Arbeitskreises Anwendung elektronischer Vertrauensdienste im Bitkom.
Peter Eisenhofer setzt inhaltliche Schwerpunkte in den Bereichen:
Herstellung eines Level Playing Fields für deutsche Vertrauens- und Identifizierungsdienste zur Stärkung der Position der deutschen Anbieter - insbesondere im europäischen Wettbewerb
Harmonisierung der Identifizierungsanforderungen der verschiedenen nationalen und EU-Rechtsbereiche, so das Anbieter von Vertrauens- und Identifizierungsdiensten mit einem Produktangebot möglichst alle Anforderungen erfüllen können und auch die Portierbarkeit und Nachnutzung von Identifizierungen vereinfacht wird
Abgrenzung von Staat und Markt bei der Bereitstellung von Identifizierungssystemen, so dass transparent wird, in welchen Feldern die Anbieter der Privatwirtschaft ihre Position im wachsenden Wettbewerb mit den globalen Anbietern entwickeln und verbessern können und an welchen Stellen der Staat diese Position besetzt.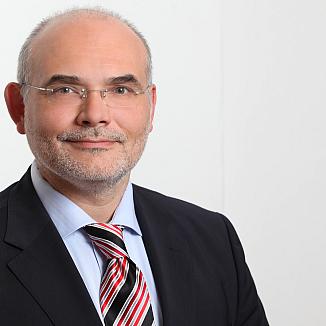 Enrico Entschew
Principal Industrial Standardization and Compliance
D-Trust GmbH
Enrico Entschew arbeitet bei der D-Trust GmbH, einem führenden deutschen qualifizierten Vertrauensdiensteanbieter mit Sitz in Berlin, als Principal Industrial Standardisation and Compliance. Er ist seit mehr als 20 Jahren in der PKI-Branche tätig und hat unterschiedliche Projekte im Signaturumfeld geleitet.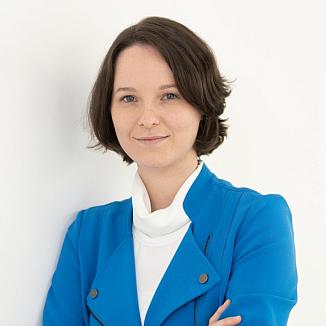 Eva-Vanessa Ernst
Electronic Trust Services Unit
Bundesnetzagentur
Eva-Vanessa Ernst studied business administration with a focus on taxation and auditing as well as real estate management. As a network specialist, she has supported many companies in the real estate sector in their digitization projects. At the Federal Network Agency, she works in the Electronic Trust Services unit. Her main areas of expertise: Participation in national and international committees in the context of the eIDAS Regulation, support for all users of trust services in choosing the right trust service, cooperation in the national recognition of identification methods, and the review and publication of incoming identification procedures.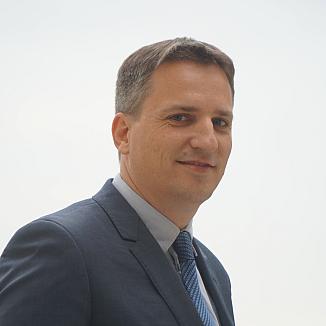 Klaus Fellner
Managing Director
Namirial
Seasoned professional with a decade of experience in e-signature, onboarding and digital management process orchestration, and two decades in enterprise software
Servicing enterprise accounts such as banks, insurances, and telcos of all sizes as their global key account or via strategic alliance partners
Strong expertise in technological, legal, and operational requirements for e-signature and onboarding workflows across Europe - familiar with eIDAS, GDPR, AMLD etc.
Key contributor for Namirial R&D and product road map
Holder of a master's degree in Business Informatics from Linz University
Christian Gericke
CEO
Bitkasten
Alexander Gillwald
Project manager DsiN digital driver's license
Deutschland sicher im Netz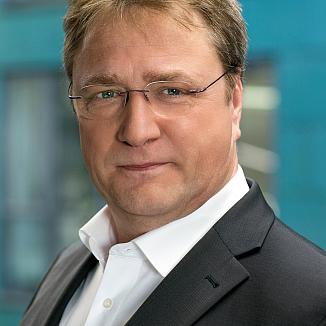 Lutz Graf
Senior Account Manager
D-Trust
Als Diplom-Wirtschaftsinformatiker berät Lutz Graf Unternehmen und Behörden bei der sicheren Digitalisierung von Geschäftsprozessen durch die Nutzung von Produkten und Lösungen des qualifizierten Vertrauensdiensteanbieters D-TRUST.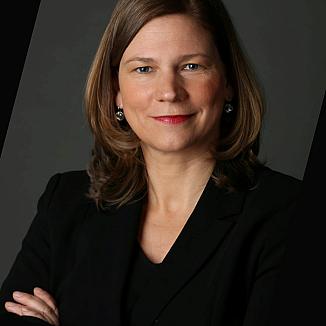 Dr Susanne Guth-Orlowski
Chief Innovation & Solutions Officer
Spherity
Elisa Hanganu
Referatsleitung "Prozessentwicklung, IT-Qualitätsmanagement, Cyber Security und Enterprise-Architektur
Bundesamt für Migration und Flüchtlinge
Esposchmai Heidari
Unternehmensberaterin
p.digital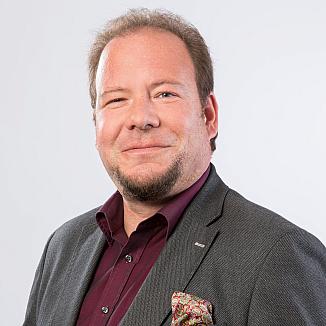 Marc Horstmann
Justice & Europe Business Area / Authorized Representative
Governikus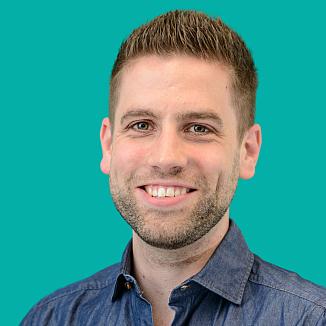 Benny Bennet Jürgens
CEO & Founder
Nect
Benny Bennet Jürgens ist CEO und Gründer der Nect GmbH, einem Unternehmen für Online-Identifizierung. Seine Karriere begann in der Versicherungswirtschaft, in der der gelernte Informatiker an verschiedenen Digitalisierungsprojekten mitwirkte. Vor Gründung des eigenen Unternehmens war er Mitglied des Strategieteams Digitalisierung und verantwortete die App-Entwicklung eines weltweit agierenden Versicherungskonzerns. Die in einem Jahrzehnt gewonnenen Erkenntnisse haben die Basis für eine zielgerichtete Gründung in 2016/17 gelegt. Mit seinem Team gewann er in den letzten drei Jahren über 20 Pitchwettbewerbe und Unternehmerpreise. Diese Expertise und seine Leidenschaft für den Wandel machen Benny zu einem willkommenen Keynote-Speaker. Auch privat begeistern ihn der Fortschritt sowie neue (wissenschaftliche) Erkenntnisse, was ihn zu einem leidenschaftlichen, technikaffinen Unternehmer macht.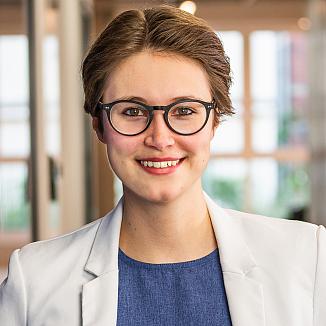 Kimberly Klebolte
Head of Corporate Affairs
Bitkom
Kim is a young professional from Germany, currently working for Germany's digital association Bitkom e.V. in Berlin.
Before moving back to Germany, she was living right next to the Silicon Valley to develop digital innovation strategies for German companies and support transatlantic and international projects.
She has a background in Psychology, Economics and Policy (Osnabrück, Vancouver, Oxford) and has worked on the intersection of psychology and politics.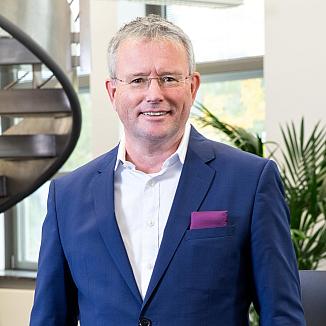 Dr Stephan Klein
CEO
Governikus
Bernd Kowalski
Bundesministerium für Wirtschaft und Klimaschutz
Philipp M. Kühn
Attorney / Counsel
Ebner Stolz
Jörg Lenz
Director Global Marketing and Communication
Namirial
Jörg Lenz leitet die Bereiche Marketing und Kommunikation von Namirial, einem der führenden Anbieter für qualifizierte Vertrauensdienste gemäß der EU-Verordnung eIDAS.
Seit 1999 beschäftigt er sich ganzheitlich mit den rechtlichen, technischen, betriebswirtschaftlichen und organisatorischen Anforderungen bei der Anwendung von elektronischen Signaturen in der privaten Wirtschaft wie auch in der öffentlichen Verwaltung.
Zu den Fachthemen von Jörg Lenz zählen die Orchestrierung von Signatur-Workflows, Verfahren zur Identifizierung und Authentifizierung einschließlich Biometrie, Digitale Identität, ID Wallets und diverse Verfahren zur Erzeugung elektronischer Signaturen und Siegel. Er beschäftigt sich intensiv mit den Rahmenbedingungen für den Einsatz dieser Technologien für deren Anwendung in regulierten Branchen wie der Finanzwirtschaft, Telekommunikation und Energieversorgung sowie in der öffentlichen Verwaltung.
Er bringt seine Expertise in die Arbeitsgruppen und Diskussionsrunden diverser nationaler und internationaler Organisationen ein. Dabei verfolgt er die Gestaltung und Überarbeitung von Richtlinien, Verordnungen und Gesetzen – unter anderem im Bitkom-Arbeitskreis zur Anwendung elektronischer Vertrauensdienste und bei TeleTrusT. Aktuell beschäftigt ihn besonders die Revision der eIDAS-Verordnung.
Bevor er ab 2018 maßgeblich an der Gründung und Etablierung der Tochtergesellschaft von Namirial in Deutschland mitwirkte war er als Signatur-Experte in verschiedenen Rollen in der Kommunikation, dem Business Development und im Marketing bei Softpro und Kofax tätig. Jörg Lenz schloss sein Studium als Diplom-Betriebswirt (FH) ab.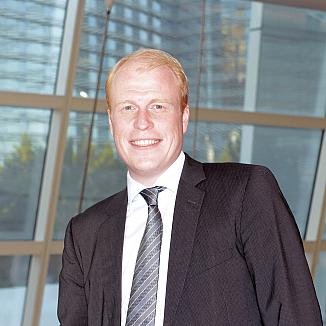 Johannes Leser
Managing Director
Namirial
Marlene Letixerant
Senior Government Director
German Federal Ministry for Digital Affairs and Transport
Boris Lingl
Leiter Blockchain und Distributed Ledger
DATEV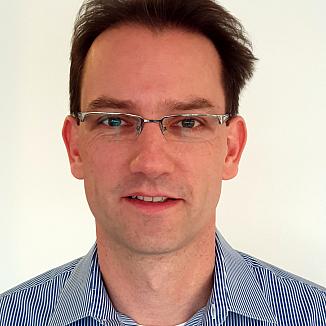 Dr. Ulf Löckmann
Referatsleiter DI 15
Bundesamt für Sicherheit in der Informationstechnik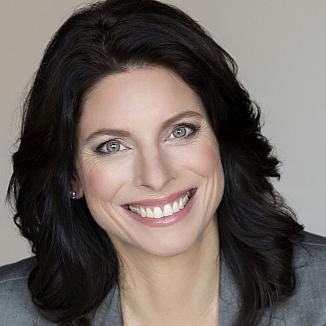 Dr. Edda Lotz
Magistrate of the University City of Marburg
Digitization Service
Viky Manaila
Trust Services Director
Intesi Group
Viky Manaila is an international expert in the field of electronic signatures, digital identity and digital transformation processes, who has successfully promoted the electronic business globally. She has been technical expert to the European Commission for instituting Regulation 910/2014 (eIDAS) on electronic identity assurance and the design and roll-out of European, cross-nation e-procurement platforms and operations. She was one of the experts assessing the impact of revision of the eIDAS Regulation in support of the European Commission, with the aim of establishing a legislative framework for a secure, widely usable and interoperable Digital Identity for the Digital Single Market. Viky Manaila has detailed in-depth knowledge of regulations, technologies and policies in digitisation and digital identities in the EU and US. She is member of different high level working groups set up by the European Commission, ETSI and the US Government aimed at aligning policy and operations around trust identity, digital signatures and cross-recognition. Viky has successfully contributed to standardization work for the global acceptance of European Trust Services, as an expert in ETSI ESI Specialist Task Force 560. Global Acceptance of EU Trust Services is a study of existing trust services that operate in different regions of the world and their possible mutual recognition or global acceptance. The eIDAS Regulation and corresponding standards go beyond EU boundaries, proving that interoperability and cross-border legal recognition are the keys for global electronic commerce and transactions.
Simran Mann
Security Policy Officer
Bitkom
As Security Policy Officer, Simran Mann is responsible for Bitkom's content-related work around the protection and safeguarding of critical infrastructures, cybersecurity architecture, security technologies, encryption, economic & secret protection, and digital sovereignty. She previously gained experience abroad in France, Taiwan and Italy, where she studied political science with a focus on Asia and international security.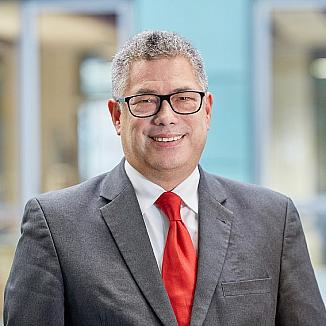 Dr Kim Nguyen
Managing Director
D-Trust
Dr Kim Nguyen studied mathematics and physics at the universities of Göttingen (Germany) and Cambridge (UK) and received a Ph.D. in mathematics for his work on the relation between classical number theory and cryptographic security of elliptic curves.
After two years working as a cryptographer with Phillips Semiconductors he joined the German Federal Print (Bundesdruckerei GmbH) in 2003. At that time he was responsible for the topics of cryptographic and chip security as well as infrastructure aspects in the ePassport and eID projects in Germany.
Since 2012 he is now responsible for all technical security topics within the Bundesdruckerei GmbH as Chief Scientist of Security. He additionally took over the position of Managing Director of D-TRUST, the trust centre of Bundesdruckerei GmbH, in June 2012.
Dr Kim Nguyen was awarded the title "Fellow" in June 2015. As of 1st of January 2019 he leads the business unit "Trusted Services" of Bundesdruckerei GmbH.
Evgenia Nikolouzou
Cybersecurity Officer
ENISA
Jack Piekarski
Managing Director
SIGNIUS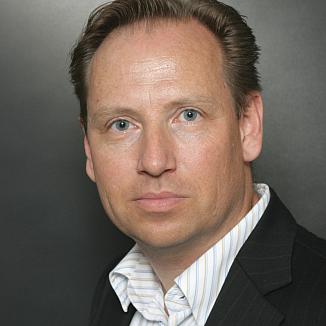 Andreas Plöger
Nagel-Group
Norbert Sagstetter
Head of Unit
European Commission
Norbert Sagstetter is acting Head of Unit for eGovernment and trust at the Commission's Directorate General for Communications Networks, Content and Technology. Norbert has joined the Commission in 1996 holding positions in external relations, development, rule of law and better regulation. He leads the team in charge of the implementation of the European Digital Identity Framework.
Stefan Schlosser
Project Lead of Identity Ecosystem and Policy Advisor
German Federal Chancellery
Stefan Schnorr
State Secretary
German Federal Ministry for Digital Affairs and Transport
Professional career
1992 Judge at the Administrative Court in Trier
1994 Secondment to the Ministry of Justice of the State of Rhineland-Palatinate in Mainz, Head of the Press Office and Public Relations of the Ministry of Justice of the State of Rhineland-Palatinate in Mainz
2001 Head of the Justice Department and from 2006 Deputy Head of the Federal Affairs Department at the Representation of the State of Rhineland-Palatinate to the Federal Government and the European Union in Berlin
2009 Head of Department at the Representation of the State of Lower Saxony to the Federal Government in Berlin (until March 2010)
2010 from March 2010 Head of the sub-department "Information Society, Media" and later of the sub-department "Budget, Personnel, Organization, Information Technology (CIO)" at the Federal Ministry of Economics and Technology
2011 01.01.2011 - 31.05.2011: Head of the sub-department "Budget, Personnel, Organization, Information Technology (CIO)" at the Federal Ministry of Economics and Technology and Commissioner for IT of the entire department (department CIO)
2011 Head of the "Management and Planning Department" at the Federal Ministry of Economics and Technology
2013 Head of the "IT, communications and postal policy" department in the Federal Ministry of Economics and Technology
2014 Head of the "Crafts, Trade Law and Promotion, Education Policy, Liberal Professions" subdivision at the Federal Ministry for Economic Affairs and Energy
2015 Head of the "Digital and Innovation Policy" department at the Federal Ministry for Economic Affairs and Energy
Since 2021 State Secretary at the Federal Ministry of Digital Affairs and Transport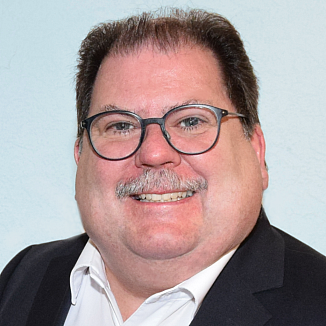 Markus Schuster
Head of Sales
intarsys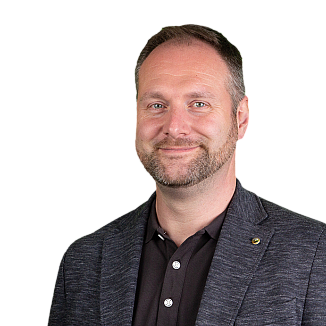 Kai Schwenkler
Senior Account Executive
d.velop
Kai Schwenkler hat sich gemeinsam mit dem d.velop Team der Digitalisierung made in Germany verpflichtet. Seit 2021 betreut er aktiv und stets auf Augenhöhe strategische Partner und Neukunden im Zusammenspiel der digitalen Signatur. Vorrangig hilft er Softwareherstellern dabei, Unterschriftenprozesse als neue Komponente vollständig digital, rechtssicher und schnell in deren Lösung möglich zu machen.
Goran Stojadinovic
Serbia Enterprise Sales (B2B) and ICT Solutions Director
A1 Srbija
Sales, Marketing, and General management professional with 15+ years of relevant exposure in the Telecommunication and FMCG industry with strong multinational and multicultural corporate culture, responsible for a wide variety of B2B and B2C focus areas.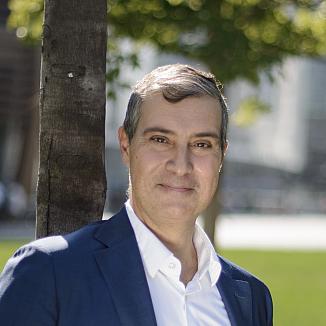 Antonio Taurisano
Managing Director (International Markets)
Namirial
Antonio Taurisano is Managing Director, International Markets at Namirial, one of the leading pan-European providers of qualified trust services according to the EU regulation eIDAS. He also holds additional positions that strengthen his knowledge and expertise on cross-border trust services in Europe; among others he is Managing Director of Namirial Deutschland, co-Managing Director of Namirial Austria and Namirial Romania, President of the supervisory board of Netheos, a Namirial Company based in France focused on AI based Digital Onboarding and Board Director of Evicertia, a Namirial Company and a Qualified Trust Server Provider (QTSP) based in Spain and Latin America focused on Electronic Registered Delivery; finally he is also a member of the board of directors of Assocertificatori the association of QTSPs based in Italy.
He is a veteran in the Digital Identity / e-signature industry and a highly respected thought leader currently focused on the challenges related to AI based identity verification systems and on the ecosystem around the upcoming European Digital Identity Wallet .
Before joining Namirial in 2015, Antonio served as Managing Director Italy for Micros (now Oracle Hospitality), as CEO of Intesa, an IBM company (now Kyndryl) and a QTSP in Italy and held a number of leadership positions in IBM Italy and IBM Germany . He holds a Degree in Computer Science and a Master of Business Administration.
Prof. Dr. Christoph Thiel
Senior Researcher und Professor
ESMT Berlin
Prof. Dr. Christoph Thiel ist promovierter Informatiker und hält eine Professur für "Sichere und zuverlässige Systeme" an der Fachhochschule Bielefeld. Als Experte für Cybersicherheit und Digitalisierung ist er außerdem Senior Researcher am Digital Society Institute der ESMT Berlin. Er hat langjährige Erfahrung als Berater für nationale und internationale Institutionen in den Bereichen Informations- und Cybersicherheit sowie digitales Identitätsmanagement, darunter ENISA, die Bundesdruckerei GmbH, das Fraunhofer ISST, den Deutschen Sparkassen- und Giroverband, die Deutsche Bahn AG, mehrere Ministerien auf Landes- und Bundesebene in Deutschland und zuletzt das Bundesministerium für Wirtschaft und Klimaschutz, das er als Leiter der Begleitforschung für das Schaufensterprogramm Sichere Digitale Identitäten unterstützt.
Ricky Thiermann
Product Owner
Gaia-X
Pia Vodermeier
Sales DACH
Signicat
Pia Vodermeier verfügt über einen Bachelor-Abschluss in Sozioökonomie und Volkswirtschaftslehre von der Wirtschaftsuniversität in Wien. Im Anschluss machte Sie Ihren Master in Soziologie und Gender Studies an der Ludwig-Maximilian-Universität in München. Nach Ihrer selbstständigen Arbeit als Wissenschaftlerin für verschiedenste Projekte, begann Sie 2020 für Signicat zu arbeiten. Für das norwegische Unternehmen berät Sie Unternehmen und vertreibt die Lösungen für KMU und größere Unternehmen in DACH-Raum.
Jürgen Vogler
Managing Director
procilon
Vogler has more than 20 years of experience as a managing director and consultant in the IT industry. As a graduate computer scientist in medical economics, he is known throughout Germany as an expert in the field of secure electronic communication, signatures, TrustCenter, eIDAS, data protection and data security. He is particularly interested in the public sector and healthcare industries. In these industries, Mr. Vogler has carried out and managed projects as well as being directly responsible for extensive strategic projects with customers.
After Mr. Vogler successfully worked for Mummert + Partner (now Sopra Steria Consulting) in the Public Market Center until 2007, he moved to the Services division of Microsoft Germany in that year. In 2009, he moved to adesso AG to open up the "Public" sector for them in Business Development. Mr. Vogler then moved to Francotyp Postalia AG in 2011. There, he initially headed the eBusiness business unit before taking over as managing director at the subsidiary Mentana Claimsoft. Since 2017, Jürgen Vogler has been Managing Director of procilon IT-Solutions GmbH and from 2019 of procilon GROUP GmbH, a company specializing in cryptographic IT security solutions based in Taucha near Leipzig. Accompanying his professional career, Mr. Vogler has also been self-employed since 2009. Here he is a sought-after expert on the topics of secure communication, digitalization and strategic consulting, but also as an interim manager and keynote speaker. Furthermore, Mr. Vogler has a large network and is active on the board of Kommune 2.0 and buergerservice.org, as well as in other associations such as Bitkom and Cluster IT Mitteldeutschland.
Birgit Wandrei
Team Lead - IT Project Management
Dr. Ing. Wandrei
Rebekka Weiß
Head of Trust & Security
Bitkom
Peter Wiedmann
Management Consultant
KPMG
Dr. Christiane Wirrig
Product Manager
Spherity
Chris is a Product Manager at the German start-up Spherity, which builds enterprise identity management solutions. She has a very diverse background entering the software world with professional experience in biomedical research, scientific consultancy and financial audit.
Dr Dirk Woywod
Managing Director & CTO
Verimi