Get your free ticket for #eidas22
Would you like to fully process your contracts electronically, eliminate paper-based work and optimize your business processes with digital identities? Get to know the eIDAS regulation! On 15 June 2022, you will have the opportunity to discover the novel application of digital trust and identity in business.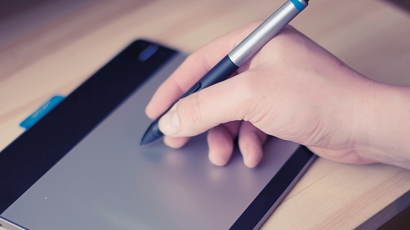 Best practices for Trust Services
Electronic signatures, time stamps, delivery services and certificates: trust services enable the digitisation of previously paper-based processes and thus, create the basis for intelligent electronic workflows. At #eidas22 you will get to know various trust services and concrete use cases to enable the digital transformation in your company securely, quickly, and efficiently.
Digital Identities & ID Wallet
How is it possible to digitise your ID and wallet?! And what potential do digital identities hold for the industry? The ID Wallet is a digital wallet for self-managed identities to identify yourself online and offline - but without cards and papers - for example at the hotel check-in or to proof your driver's license. At the eIDAS Summit we will discuss what the ID wallet looks like, what it can do, and which chances and challenges are associated with the topic of digital identity.
Technology trends
Whether cloud, blockchain or cryptography – new technologies shape business processes and our future. At #eidas22 you will find out what opportunities and prospects arise for companies and how tech trends can modernise and boost business processes meeting the eIDAS regulation.
The newsletter for eIDAS professionals
Register now and stay up to date! You will receive the latest news on speakers, the programme, networking, workshops and much more from the eIDAS Summit.